Mylar bags are a type of packaging bag that is used for food storage and preservation. They are made of the polyester film created from stretched polyethylene terephthalate (PET) and coated with a thin layer of metal, like aluminum foil. The bags offer an air-tight seal that keeps oxygen away.
Mylar packaging bags are often used by people who want to preserve their food in the freezer or pantry for a long time. They also protect from insects, rodents, moisture, and oxidation. They can be custom printed with logos to promote a brand.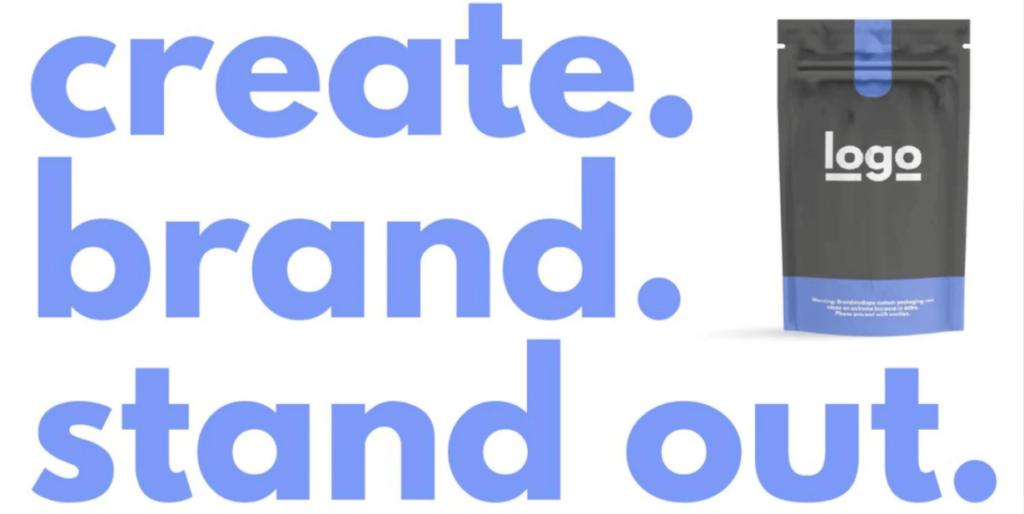 Custom printed mylar bags are often used in the retail industry as well as in gas stations because they provide an inexpensive way to package foods like candy or cookies without having to worry about them getting stale or wilted.
How to Make a Mylar Bag for Your Product in 4 Easy Steps
Online companies like BRANDMYDISPO allow you to create a mylar bag for all of your products. This is done in four steps and takes less than five minutes.
1) Choose a size. You can choose from a wide selection of different sizes or personalize your own size.
2) Select a material. There are many options for material, finish, and printing styles.
3) Customize a design. This step is optional as you can also use BRANDMYDISPO's free mylar bag design service. There are many ways to customize your design by adding logos, text, or other graphics on the mylar pouches.
4) Place an order. This step is the final step for ordering your mylar bag packaging. You will need to provide an email for a graphic designer to contact you with any questions.
How Much Does it Cost to Make a Mylar Bag of Your Own?
The cost to make your own custom stand-up pouches is not as high as you might think. For example, 100 custom mylar bags with labels of the same size and pattern can be made for just over $105. If you want to take advantage of bulk discounts, you can purchase 500 bags for as low as $387.
Directly printed mylar bags can be just as cost-effective. 200 printed of the same size and pattern starts at only $333. Taking advantage of wholesale can also be beneficial as you can purchase 1000 bags for as little as $545.
Choosing the Best Supplier for Your Custom Mylar Bags
Though there are many companies in the market for custom mylar bags, not all of them are trustworthy. Hence, you need to do some research before you buy your printed mylar bags.
You can start by looking for a company that has been in the business for a long time. This will ensure that the company is reliable and has an established reputation. You can also look for reviews from their customers to get an idea about their quality of service and products.
If you're looking for a quality supplier of custom mylar bags, it's important to consider the price. Some suppliers will have a higher price point, but in turn, offer high-quality products that are durable and long-lasting. Conversely, other providers may offer lower prices for products that won't hold up as well over time.
The Top 3 Benefits of Using Mylar Bags
Mylar bags provide a smell-proof barrier, which makes them an excellent choice for storing herbs, food items, or anything else that needs to be kept fresh. Mylar bags are available in a wide range of sizes and thicknesses, and many have additional features such as a child-resistant closure or zipper.
Packaging bags are a must-have. These bags are made durable and to last. One of the best parts about these packaging bags is that they can be customized with a company logo or slogan, which can be great for promoting a business or product.
Finally, the mylar pouches have an airtight zipper seal. This prevents leaks and keeps food fresh longer than other storage methods. These bags are ideal for storing food and other items which are sensitive to moisture, odors, and oxygen.
How to Create Your Own Customized Mylar Bag With BRANDMYDISPO!
In conclusion, we can see that there are many benefits to designing your own customized mylar bag with BRANDMYDISPO. You get to choose from a variety of designs and colors, you get to customize the size of the bag, and you get to choose from a wide range of materials.
The company provides a free graphic design service for those who want help creating their own custom mylar bags. You can use this service if you don't have any design skills or if you don't have time to learn how to create your own design.