1) Please tell us something about yourself.
Hi everyone, my name is Federico Foria. I'm a civil engineer passionate about my job, playing music and writing. In Italy, I have recently published a thriller novel called "Il Merlo e il Corvo – I racconti di Foce di Quinsia" (Ed. The Blackbird and the Raven – The tales of Foce di Quinsia). I published two EPs with a solo music project called An Electronic Hero. I'm the manager of the Geotechnics, Geology and Hydraulics Department in a very innovative company called ETS Srl. In this company, I started with other colleagues a project called MIRET (Management and Identification of the Risk for Existing Tunnels). On the 4th November, we won with this project the academy awards of the geotechnical engineering, the Ground Engineering Awards 2020, in the Digital Innovation category (Ed. https://awards.geplus.co.uk/2020-winners). It has been phenomenal to compete and win among the greatest.
2) How did you get these results in so many fields?
I worked really hard and passionate, and I have never got compromised on my ideas and values. Probably, most of all, I have been also lucky to encounter the right people at the right time. The support of the people around you, like family and colleagues, is always fundamental.
3) Who are your role models?
I don't think I have absolute role models, but I like to be inspired by the people around me and their stories. You can find great inspiration in all the things around you. Sure, great people help to lead the way and feed greater values. In such a way, I would say my parents and my teams.
4) What's your most recent memorable experience? Tell us more about GEA.
Tell us about the most recent memorable experience: the Ground Engineering Awards. Ground Engineering Awards has been a dream coming true. Almost a year and a half ago, I joined ETS Srl and started the MIRET project to envisage a more sustainable, innovative and clear way to design and manage infrastructures. This could be the first step to change a lot. We must believe in ourselves and in a brighter future.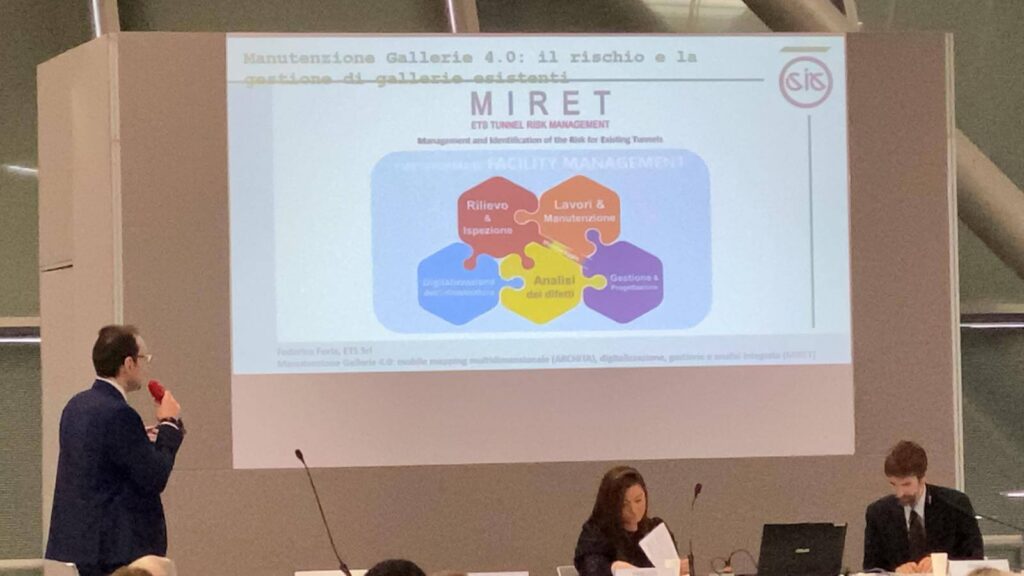 5) How has a failure set you up for later success?
I like to call them "new opportunities". You need to embrace and analyze them thoroughly. I always learn something new that I didn't know the previous time, I know more people and processes, the ideas evolve. The "failures" are just the foundations of real success. It was the same for GEA2020, there were a lot of non-successes before it came to the real deal.
6) When you feel unfocused, what do you do?
Take a deep breath, stretch, meditate… everything can help to pause for a few minutes and regain energy and focus.
7) How do you feel you make a difference in the world?
Pursuing my values in the small things and in the big steps: people, innovation and sustainability. I hope my vision and the people around me can improve, step by step, the world and, most of all, myself. On the professional side, I hope MIRET can help in this direction by changing people's mind on how we manage infrastructures, increasing technical value, sustainability and transparency.
8) How can people connect with you?
Linkedin: https://www.linkedin.com/in/federico-foria
The Blackbird and the Raven novel: https://www.facebook.com/iraccontidiFocediQuinsia
AEH music project: https://www.youtube.com/user/AnElectronicHero
ETS Srl company: https://www.etsingegneria.it
GEA2020 awards: https://www.geplus.co.uk/features/ge-awards-2020-story-behind-the-winner-award-for-digital-innovation-19-11-2020